September 6, 2022 / Newsletter, Uncategorized
USE ARROW BUTTONS AT BOTTOM OF IMAGE TO VIEW NEWSLETTER
TPI newsletter - sep 22

February 21, 2018 / Uncategorized
Cadets and parents,
Our annual unit military ball is upon us.  To sign up, please compete the attached form to indicate desire and food choice for the evening.  For our out of semester cadets, uniform re-issue will take place from February 28th thru March 2nd from 3-5 pm.  If paying by check, please make it payable to, Patriot NJROTC.
Please contact your cadet staff or instructors should you have any questions.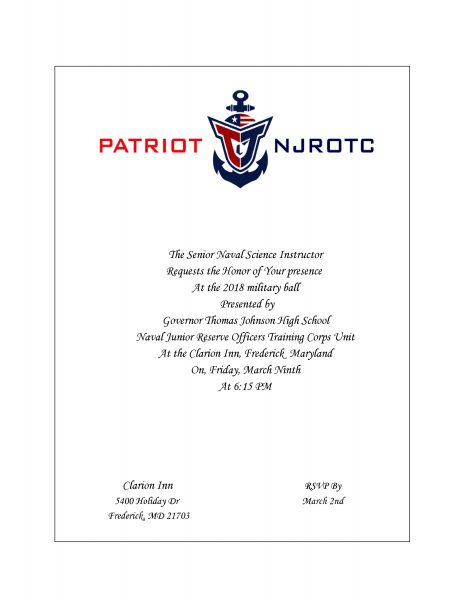 November 7, 2016 / Uncategorized
The cadets will be learning about the sport of orienteering and using a map and compass at our last 2016 field trip.  This free trip will provide transportation, training and maps for Little Bennett regional park in Clarksburg, MD.  Dress warm and appropriately for running through the woods.  ALL cadets are eligible to participate, and must have the completed form returned to Chief Rodrigues by 2:30 on Friday, November 11th.
little-bennett-permission-2016
Chief